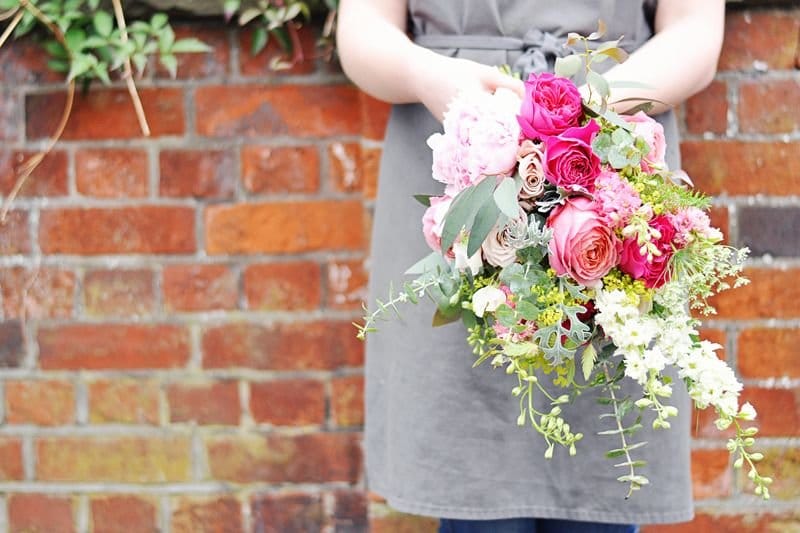 The past few weeks and months have been a total roller-coaster of emotion. There have been tears of overwhealming joy and moments of self-doubt. Its kind of given that running a business isn't all sweet smelling roses, there are a few rotten apples you have to deal with along the path. The hardest thing to do as a superwoman business owner to take time and step away from everything to take stock of these extreme emotions. Your in this crazy to do list mode that never gets any smaller and then suddenly a year goes by in the blink of an eye and you haven't given yourself time to reflect on the great achievements but equally the low ebbs. Over the past few weeks I've realised this is so so important. In fact I only took the time to reflect when running 26.2 miles ... a clear head with nothing to focus on but putting one foot in front of the other. There was no phones, no emails ... just me and a very long road.
So with 5 hours of running ahead of me my business/self evaluation began. When your so bogged down in doing the same thing year after year its so very hard to think about doing things differently. My epiphany moment came when I realised I had to start saying NO!
Its sounds so harsh ... especially in business. Are you crazy for turning down that last minute bouquet order which means you have to stay late at work and miss putting your child to bed? Are you crazy for turning down the opportunity to provide florals for a wedding when you've alreayd got something else booked in? We kind of got in the habit of saying YES to everything that came in the door - dont get me wrong we managed it all with gusto and enthusiasum, but the price has been overwhealming tiredness, no family time, little time to do some of the things we love doing and an out of control inbox (if you have one of these you'll know it feels like a huge noose around your neck constantly!)
When you start off thinking about all the stuff, it almost forces you to write a manifesto ... what do I want from my business, how do I want it to fit with my life, how do I want my staff to feel. Its like the most gigantic can of worms opens up before you and suddenly you have to think about doing something different.
2016 is already looking like a bumper year for beautiful weddings, we're already fully booked for June and July - and with what I'm about to type I don't want any of our existing brides to worry. One of the things we always used to sell ourselves on is not becoming a wedding factory - we really want to get to know our couples, form friendships, we're in this crazy creative wedding rollercoaster together, but with a whopping 56 weddings undertaken in 2015, I think we've reached burnout. We've lost sight of our goals. The bits we love most about weddings just haven't been so enjoyable undertaking so many. Don't get me wrong I cannot tell you how much I adore weddings but with around 40 - 60 hours worth of work per couple (read about what goes into your wedding flowers post here), taking on 56 has stretched us to our limits both physically and mentally.
So we feel super confident that by limiting ourselves to a smaller number of amazing weddings per year we're going to be putting all of our love and attention into our couples, which is exactly what they deserve! So it's with a huge smile on our face that we can shout from the rooftops we are now fully booked for 2016. We cannot wait to floral up our 2016 brides big days, I can tell you now there are some absolute corkers in the pipeline!
Watch this space for our awesome 2016 manifesto
Over the last few weeks I