These past few weeks have been, and continue to be the biggest life roller coaster any of us have known. Sure there have been times of anxiety, times of bewilderment, disbelief and tears, but there have also been times of positivity, of time to stop the hectic 24/7 roundabout we've all been on for such a  long while. I'd like to add at this point that I personally have struggled a lot with the change in routine, but I'm ever determined to find some positives and for me that comes in the form of rediscovering long forgotten crafts that I used to love but have fallen by the wayside. So today I'm picking up my keyboard and sharing these with you! These are perfect low cost crafts or craft kits that are avaialbe during lock-down and I'm encouraging you to give them a try.
Disclaimer: None of these recommendations contain any sort of affiliate links. I'm sharing them with you today because they are things I enjoy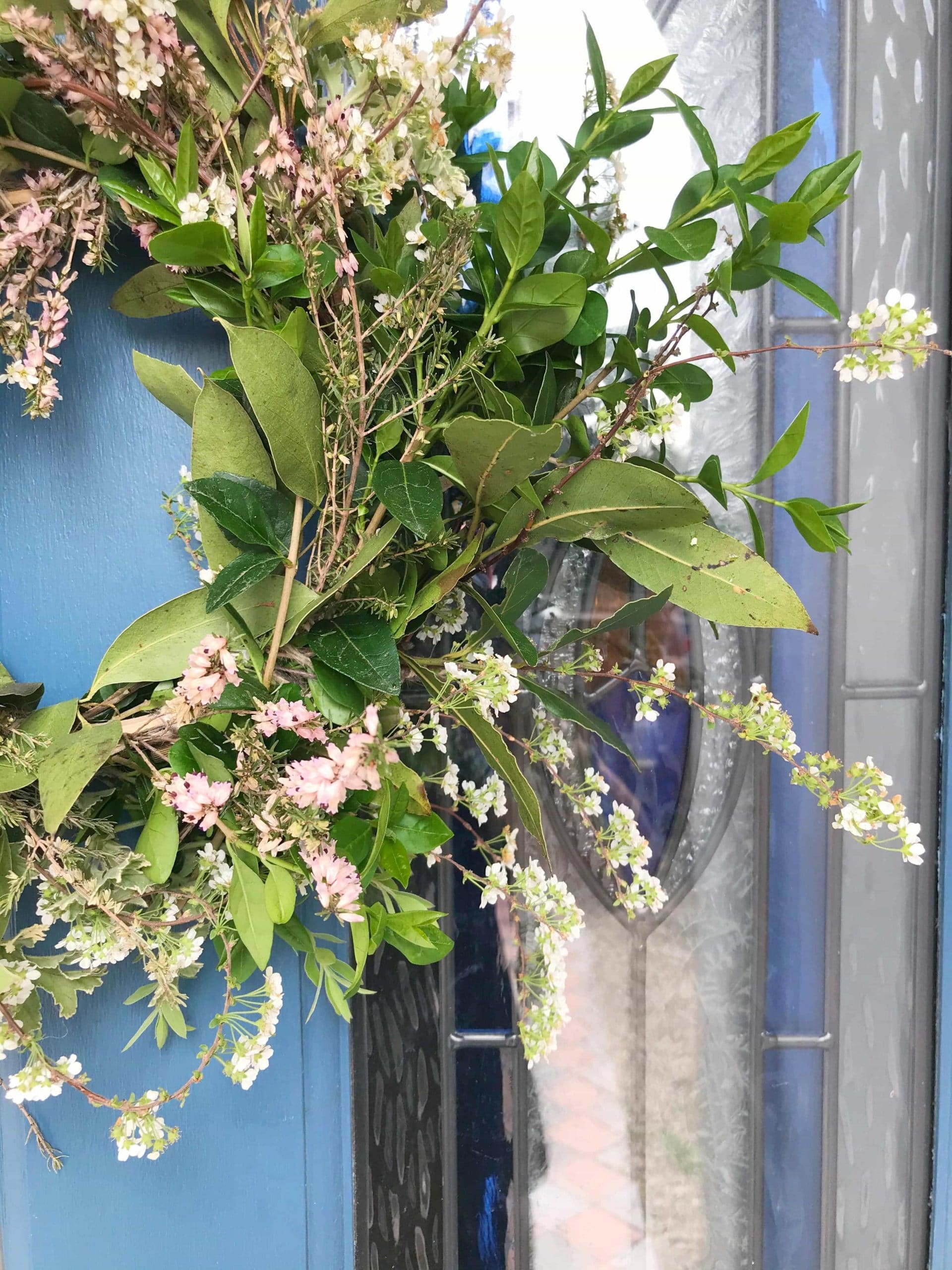 I logged onto IGTV this week and showed you how to make your own spring wreath. Gosh I was nervous. I didn't have the right set up, I was super self conscious and I was trying to cram the whole thing in to my husbands lunch break so he could entertain the children. There are many things I would change, but ultimately I wanted to show you how you can create something for your door from what you have lying around your house. This will take you no more than 30 minutes and is a wonderfully theraputic thing to whip up and hang on your door.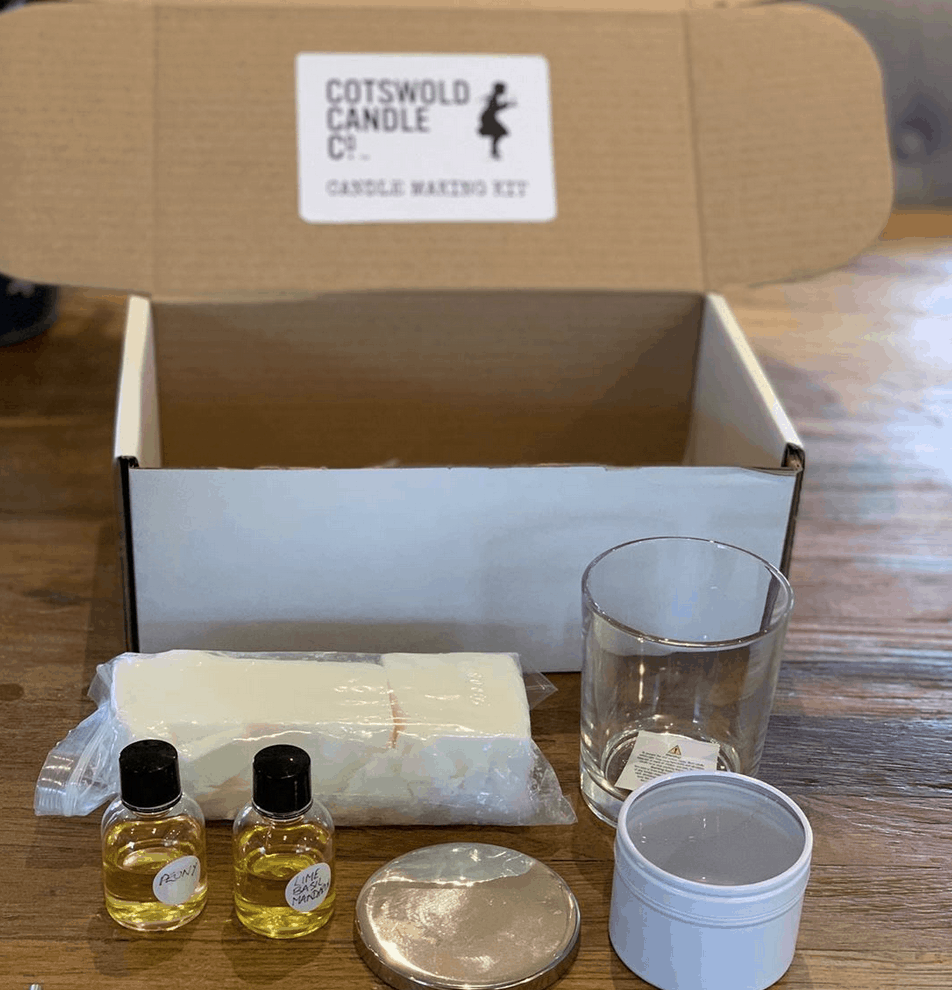 Image taken from The Cotswold Candle Co. Instagram Account
I am a total candle addict and have been in the process of launching our very own range of candles that are evocative of those wonderful flower shop smells. Watch out for the autumn when they will be hitting our online store! In the meantime I purchased a lovely little kit from The Cotswold Candle Company. You don't need much specialist equipment for this kit, and its very reasonable coming in at under £30.o0 delivered. The scents are also lovely, its from a beautiful independent company and as if that wasn't enough you also get to enjoy 2 fragrances candles for maximum evening relaxation.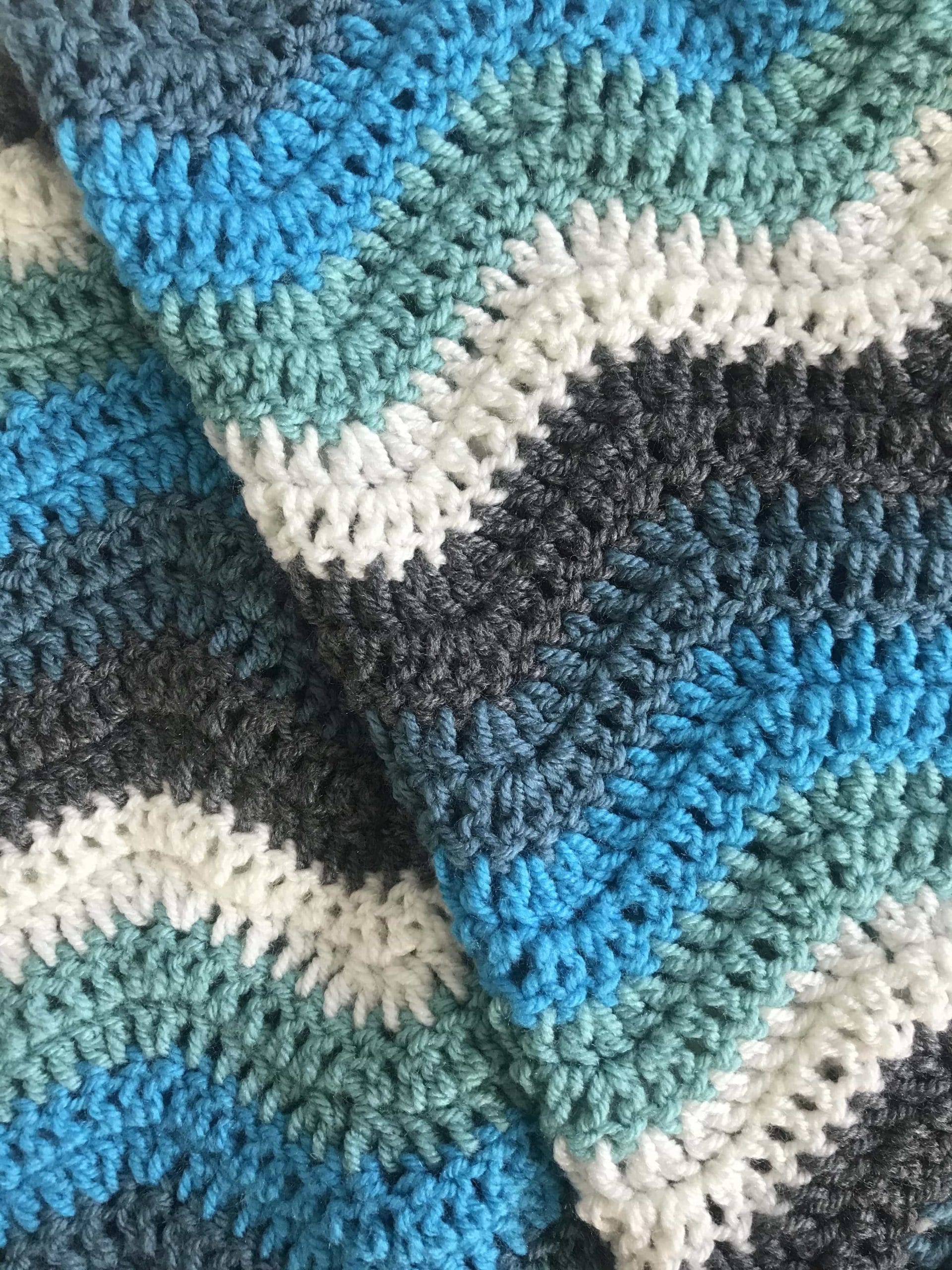 Crochet is one of those skills I keep coming back to. I'm guilty of leaving it far too long between projects that every time I have to take a refresher course. But once I've mastered the easy stitches its a lovely skill you can use to create wonderful home decor or clothing with. I'm currently finishing off this wave blanket with the pattern by  Attic 24 The wonderful Alison at Skein Heroine refreshed my crochet knowledge to create this when I was expecting my second child. I made two (okay I made and finished one, then started this one and didn't finish it - yet!)
There are lots of tutorials online about crochet, but by far the most accessible is this one by Mamie and Florrie over on Instagram. Little bite-sized chunks to help you on your crochet journey
If you're after yarn quite frankly there is tons of choice but my current passion are indie yarn companies and natrually dyed yarn:
Alison at Skein Heroine's yarn is just a total delight and I believe she is still shipping at this time.
I also love Eden Cottage Yarns - lovely muted colour palettes
And if you like quite a rebellious palette I'd head to Countess Ablaze
If you didn't want to invest in some indie yarn just yet, then Attic 24 teamed up with Wool Warehouse to produce some yarn bundles that are great starter prices.

Its spring, and that can only mean one thing. Seed time! My husband and I are busy rediscovering our garden at the moment. Would you believe me if I told you 2 years ago this contained 10ft high brambles?! We've been digging and digging and digging these past two years so that finally we can make our vegetable and flower patches work for us. We're still a long way off, but I've put seeds in the first bed and they are growing happily, so we must have done something right. I always buy seeds from Chiltern Seeds. They are a wonderful company based just near to Wallingford. I've always had great success with sowing their seeds and they provide clear advise. I also love their utilitarian style packaging. No fancy pictures - just the facts on how to sow! They are still accepting orders, although not all the time, so check by their site often.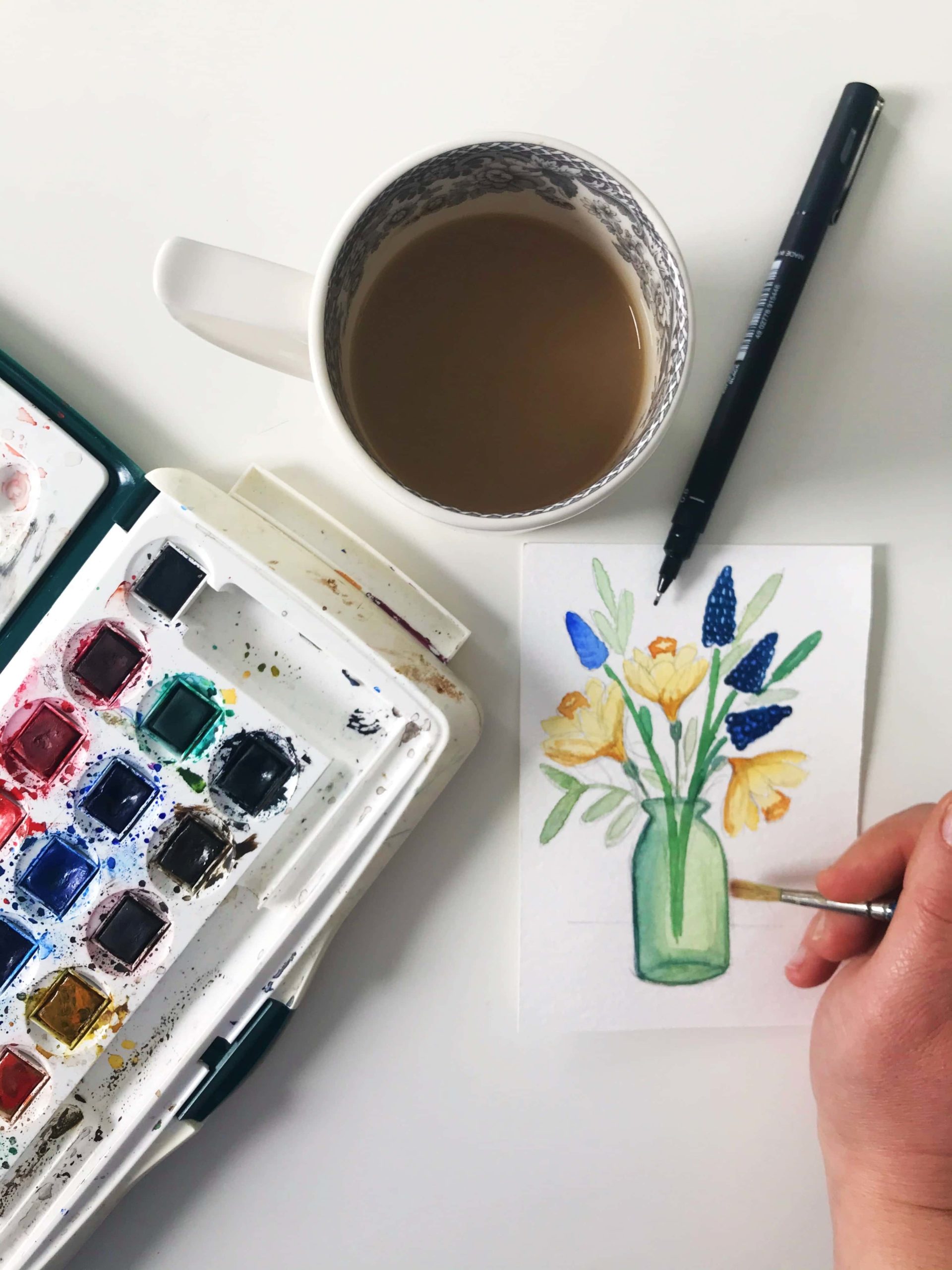 I've had my water colour sets since I was at school, and whilst I dabbled, I didn't really know what I was doing. It was all a bit to fuddy duddy for me. I wanted something more current, more my style. About 2 years ago Emma Block Illustration brought out a beautiful watercolour book called The Joy Of Watercolour I've found it both inspiring and a great tool to work out what I should be doing with my well loved paints. There are also lots of courses over on SkillShare if you're wanting more knowledge on watercolours or gouache.
Are there any new skills you have taken up during lock-down? Or have you returned to any old crafts? I'm busy making more easy flower-a-long tutorials for you to watch, so please follow and subscribe to our YouTube channel for the latest
Until next time,
Emma