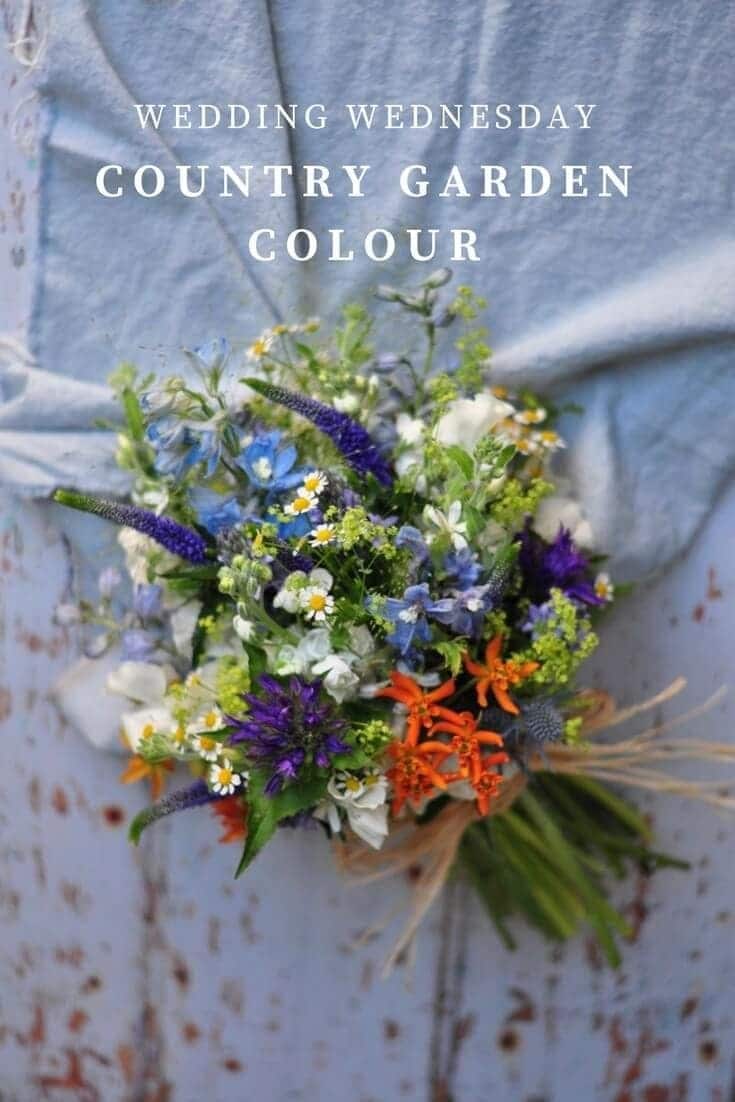 Carlie and her man got married at the end of May – for me a time when the gardens are bursting with summer colour. The Chelsea Flower Show has graced our screens and everyone who's anyone is thinking about flowers! If I were to marry again, May would be my month. The peonies are just popping up, delphiniums are in full swing and sweet peas have burst onto the scene with all the scent and wow you'd expect.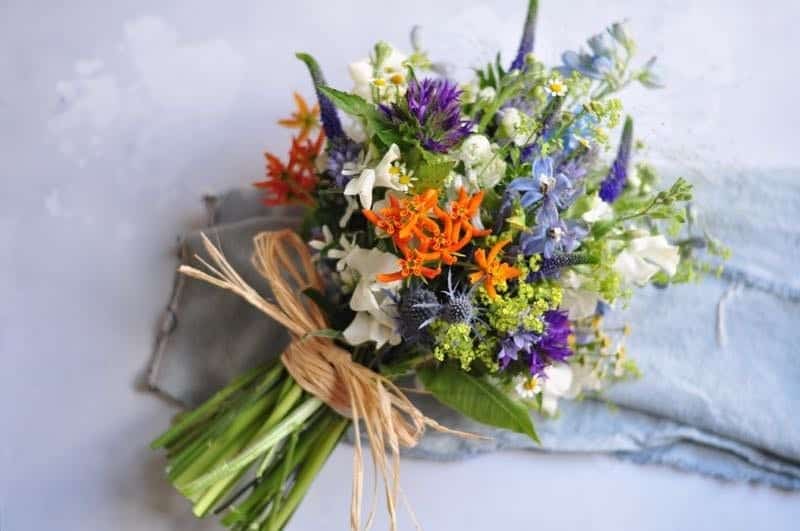 Carlie's brief was a perfect cacophony of colour – blues, whites, oranges and just a smidge of zesty green. The vibe – country garden, just picked and everything tied with raffia. Boy oh boy is it the perfect time of year to carry off this palette!
We just provided Carlie's personal flowers – a gorgeous bouquet for her to hold, 2 for her maids and some bouts for the men and women. I love doing personal flowers, it sets the scene for the whole wedding and if budget is tight this is the perfect way to make your bucks go that little bit further. If you're under tight budget constraints then the one area I'd splurge would be to get a florist to do my personals - then rope in a load of family and friends for your tables and the other decoration.
Carlie's bouquet contained; delphinium, stocks, thistles, tenecetum, alchemilla mollis, butterfly flower, sweet peas, veronica, campanula all tied off with a pretty raffia bow.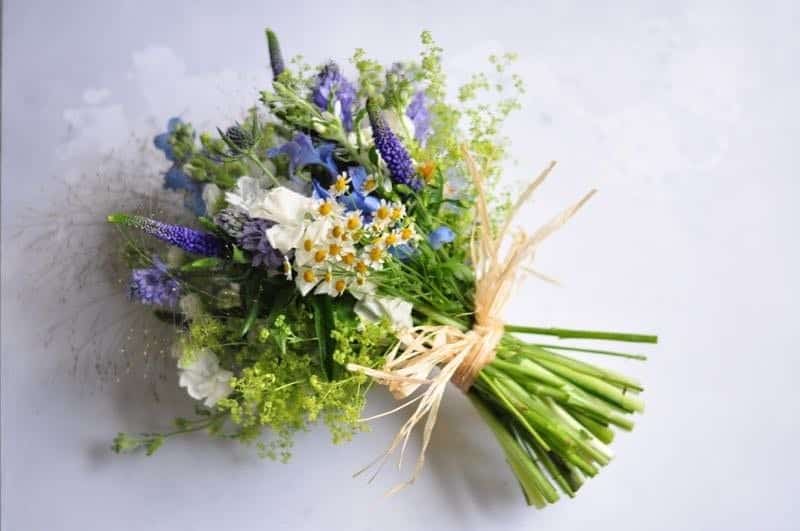 The maid's had a more simple affair, with blues and whites to tie in with their strong navy blue dresses. For these, we used stocks, delphiniums, scilla, alchemilla mollis, the subtlest touch of orange butterfly flower and white sweet peas in abundance. Again these were both tied in a raffia bow to give a really rustic vibe to the day.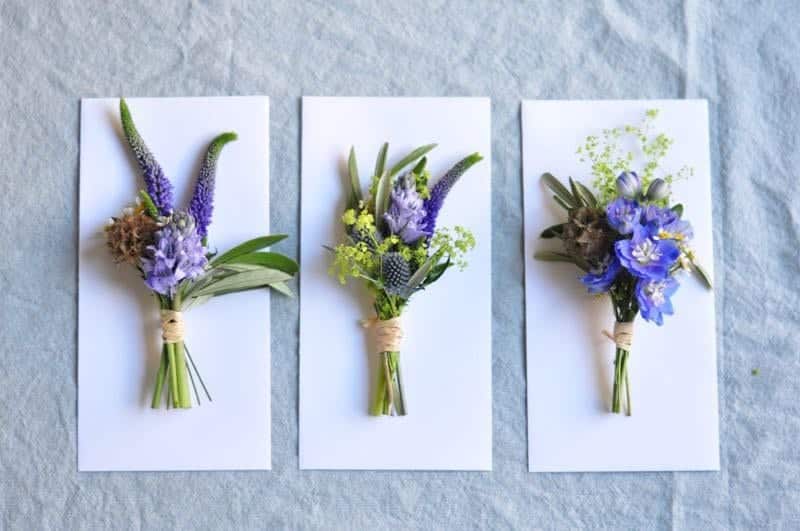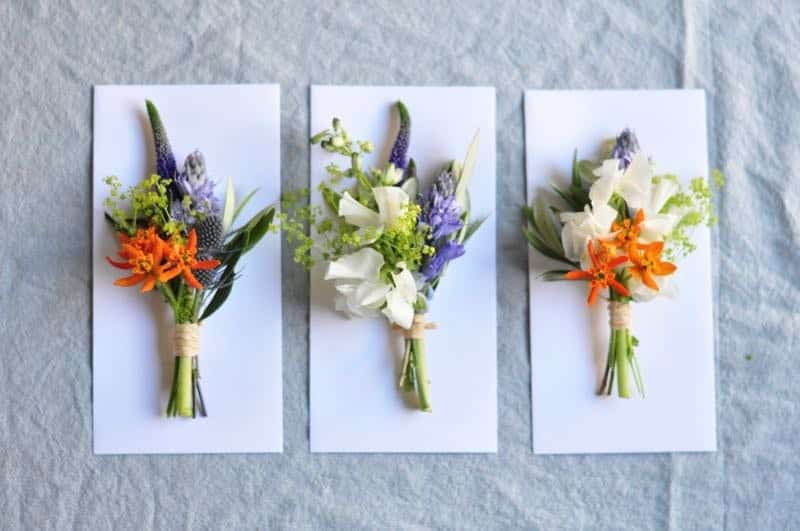 I've ranted and raved about men's boutonnieres until the cows come home so I'm not going to get on my high horse about them just now. All you need to know is if you want to give your wedding a true country vibe you absolutely MUST go for mismatched boutonnieres, preferably tied with string or ribbon, rather than those funny twirly pigs tales that some florists seem to love. Carlie took my advice (a wise girl!) and so each of the men's pins was different with varying tints and tones to tie everything together.