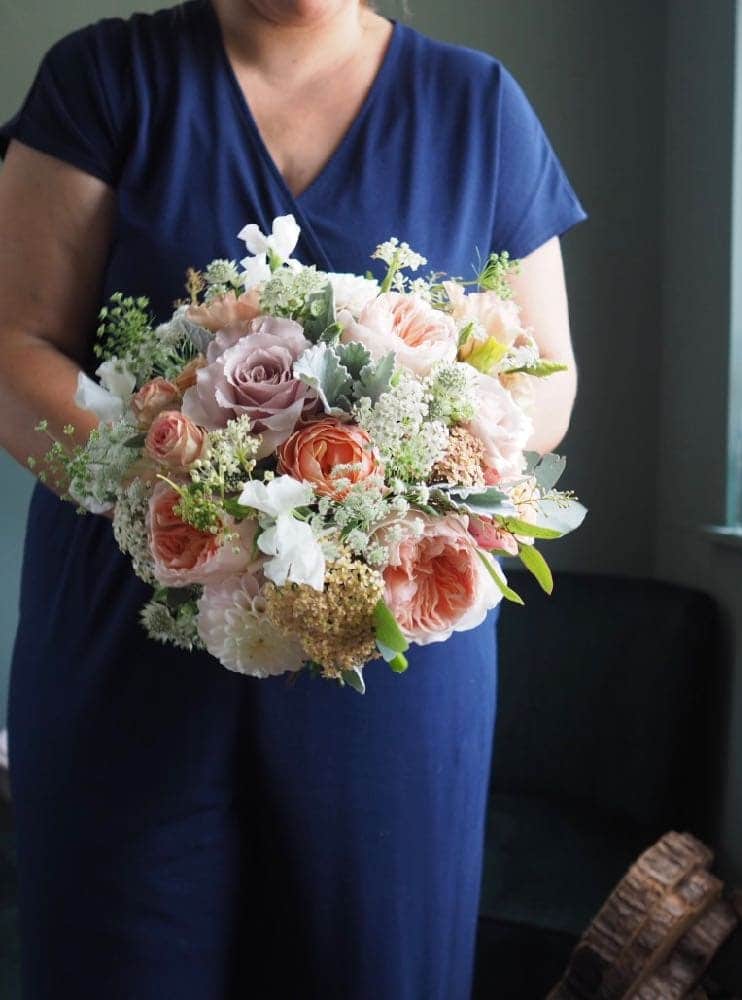 Summer Wedding Flowers at Ufton Court
Prepare to be enchanted by these stunning pictures from Becky and Jack's magical wedding at Ufton Court. Saying their 'I do's' at the beautiful Carey Baptist Church before celebrating their special day at one of my favourite wedding venues, Ufton Court.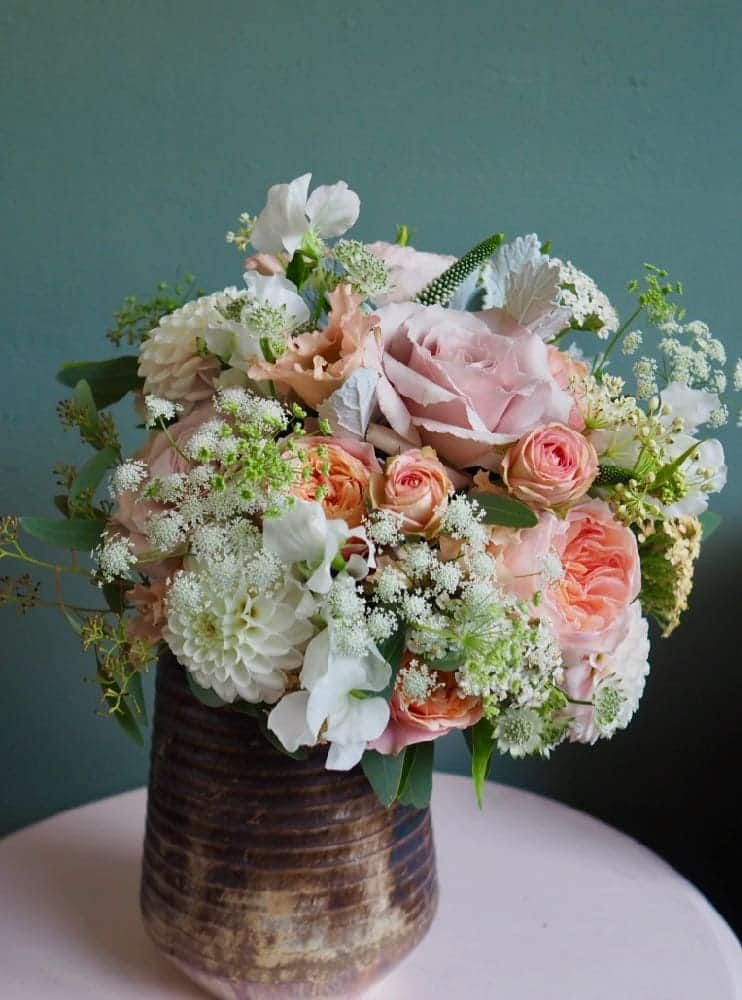 Becky approached us with a mood board that perfectly captured her floral dreams. The color palette was a delightful blend of blush and warm peach—a refreshing twist on the classic blush theme that has graced our floral studio and Pinterest boards for some time. While we adore blush, there's something truly special about working with some of our favorite roses (David Austin Juliette, anyone?) and combining them with the bounty of summer.
Becky's bouquet was filled with a medley of our favorites, including those exquisite David Austin Juliette roses, a mix of Quicksand and Azore spray roses, and those perfect David Austin Juliette's. We added a touch of sweet peas, some Queen Anne's lace for that dreamy, airy texture, veronica for a relaxed countryside feel, and eustoma because the peach variety is simply perfection.
The close-up reveals all the feathery, delicate details that are essential for creating a loose, garden-style bouquet. To achieve that effortlessly gathered appearance, we follow a rule of at least 10 varieties of flowers. Some may think that's a lot, but it's the secret to avoiding a stiff, uniform look.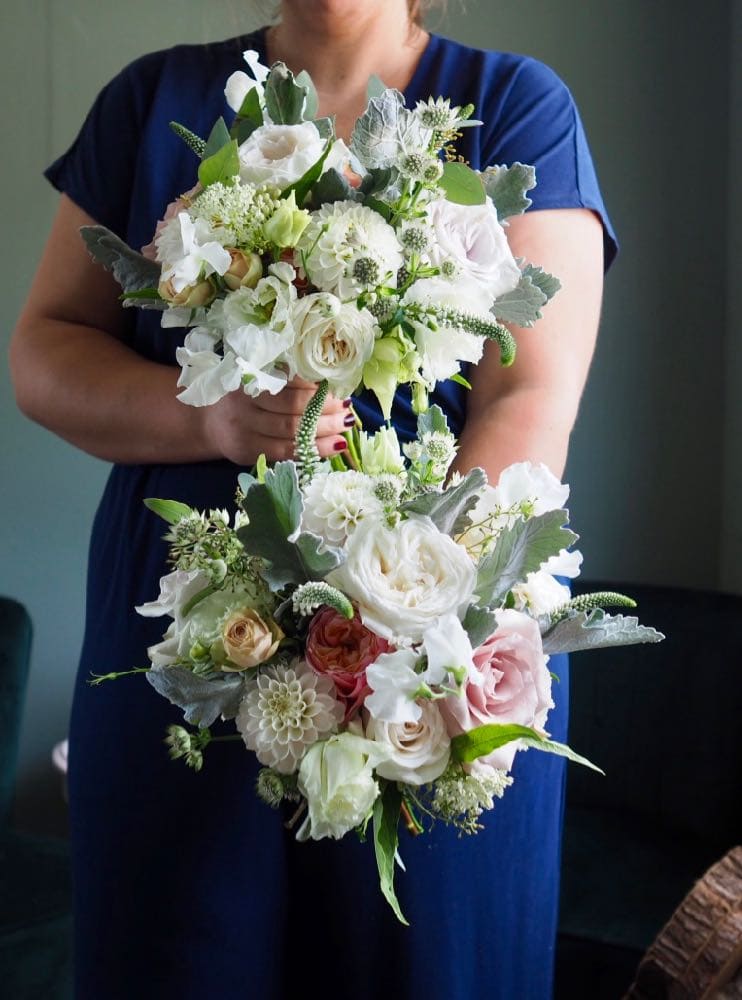 The bridesmaids walked down the aisle holding equally beautiful bouquets, with a playful hint of coral to complement their dresses. Here's a pro tip: consider reusing the bridesmaids' bouquets as additional decor during the reception. This trick works wonders, especially if you have a long top table. Your florist can leave out some vases for your bridesmaids to place the bouquets in after the formal photographs, ensuring your flowers go the extra mile!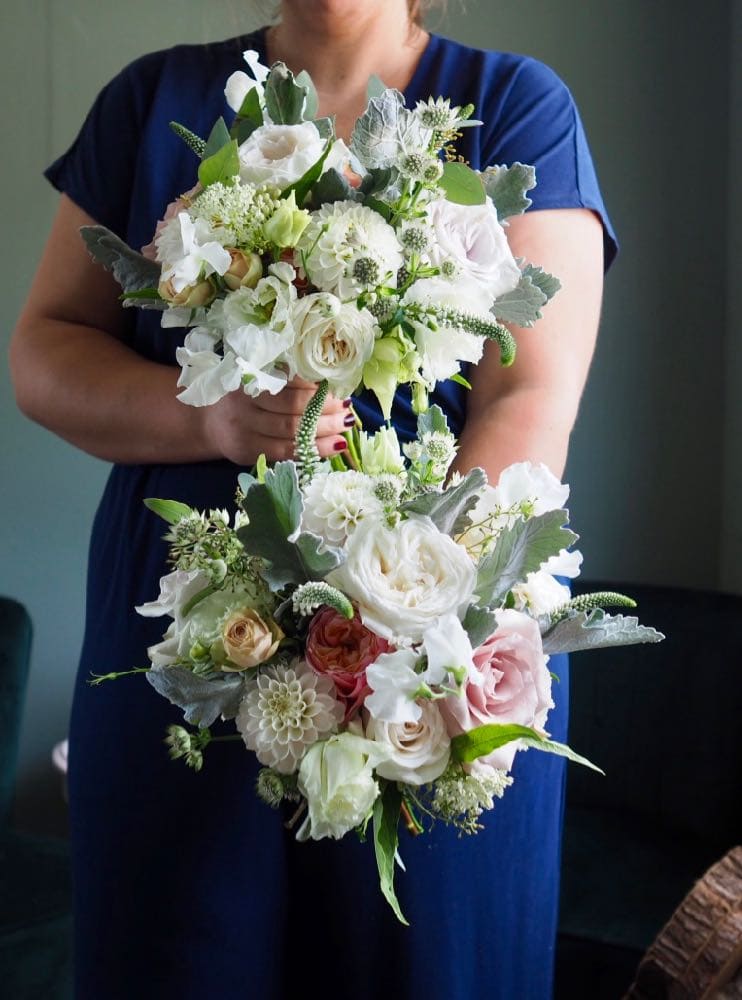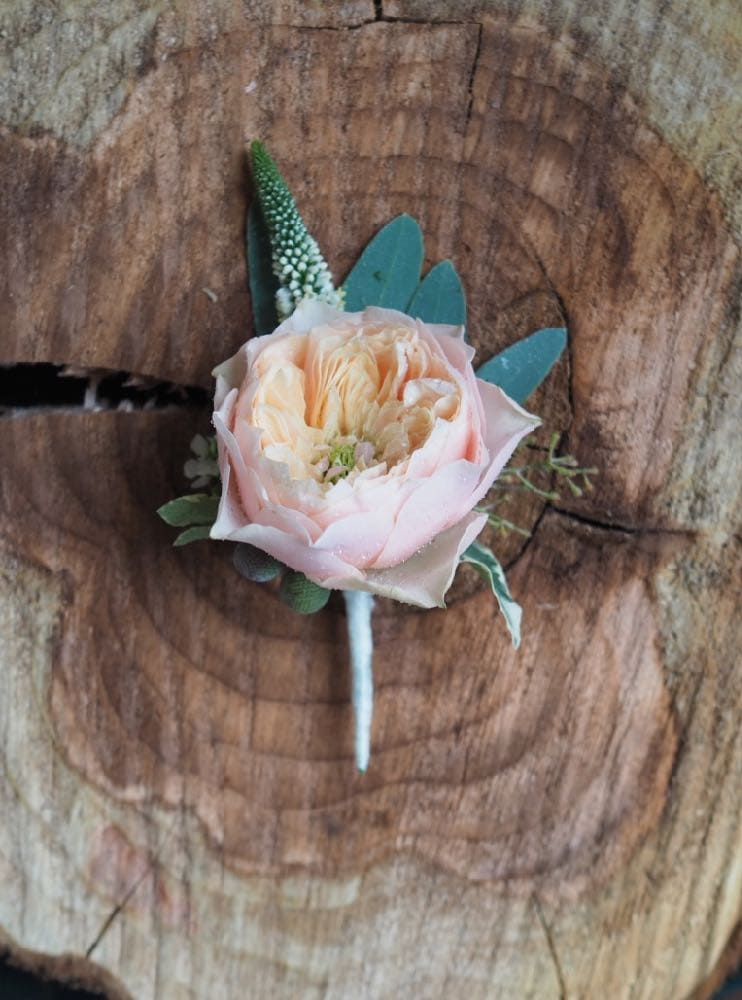 Now, let's talk about the boutonnieres, or should we say, the fancy boutonnieres! The gentlemen wore Sweet Vuvuzela roses, elegantly arranged with fragrant eucalyptus leaves and tied off with luxurious satin ribbon. We believe that the finishing touch matters, so there's no plastic tape here—only satin or silk for that touch of luxury.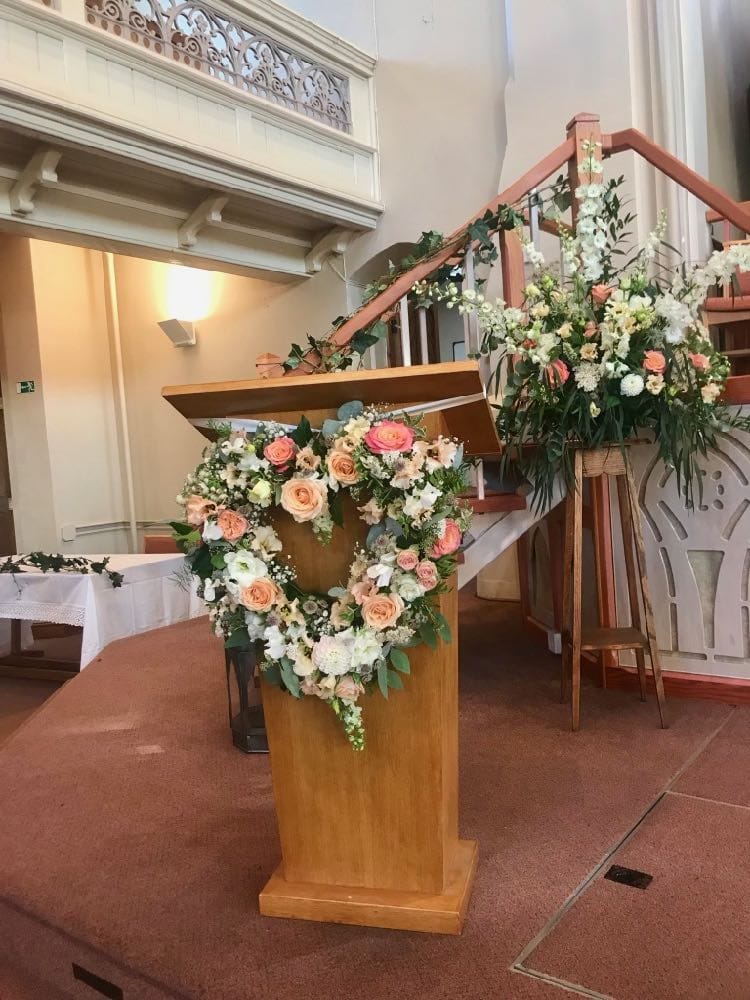 Carey Baptist Church, nestled in the heart of Reading, has been the backdrop for several weddings within its congregation, and we've been honored to provide the floral magic for a few of them. The church's vast and imposing exterior gives way to a softer, more inviting interior, despite the slightly challenging peach carpet. With a spacious seating area above and a large stage for the service, we framed the stage with two magnificent floral pedestals that later found their way to Ufton Court.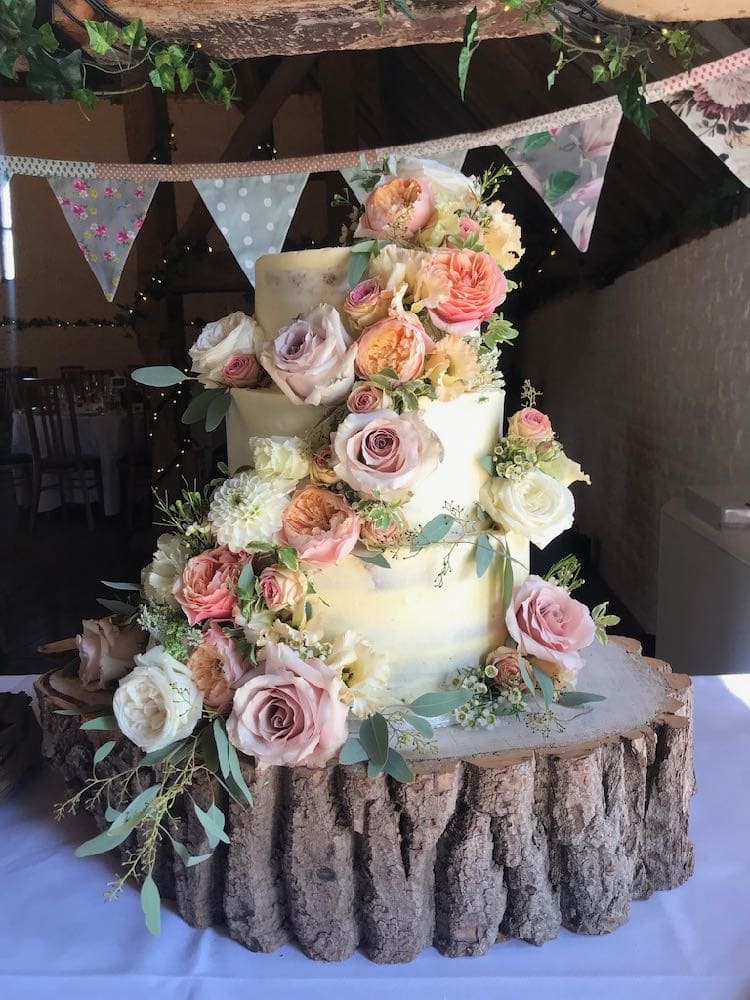 While we regrettably didn't capture images of the table decor, imagine miniature glass lanterns adorned with flowers, placed on rustic log slices to add to the rustic charm of Becky and Jack's big day. However, we did manage to snap a picture of the cake—a true statement piece adorned with all the flower