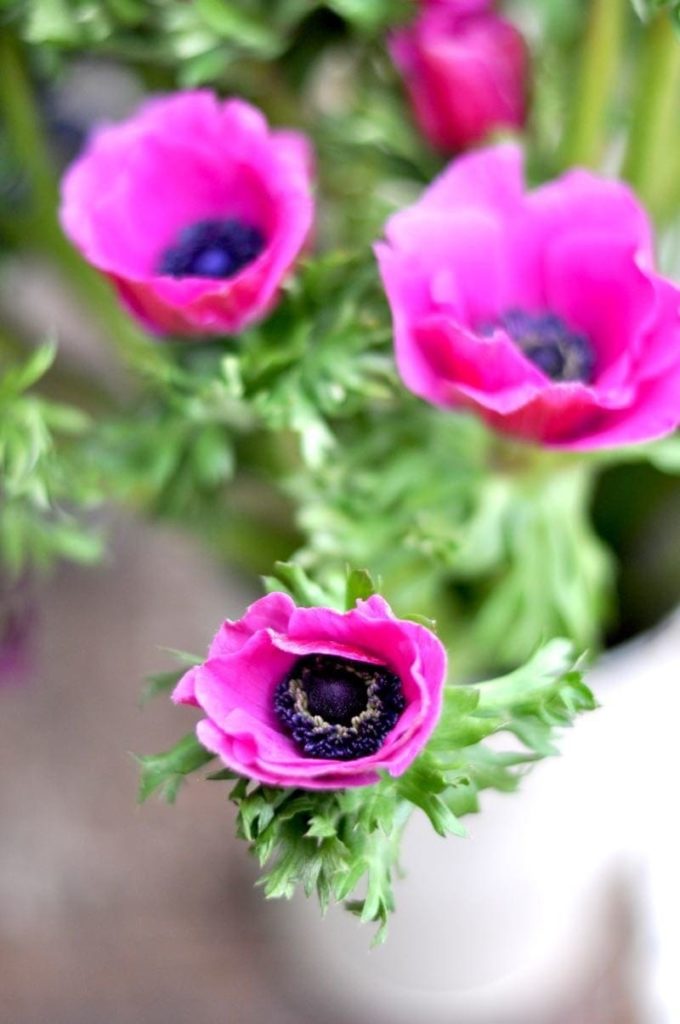 Spring flowers (well almost)
Today is the first day I've really walked outside and thought 'SPRING!' There's a warmth in the air and that feeling that the days are once again getting longer. Today the shop feels like a euphony of spring with the most wonderful of scents and colours, so much so that I couldn't help but down tools and take some snaps of what we've got going on.
The anemones are totally stealing my heart at the moment, the brighter the better! The power of colour at this time of year is crucial - I think it sees us through the last few weeks of winter and makes us realise that spring really is on the horizon! Joy!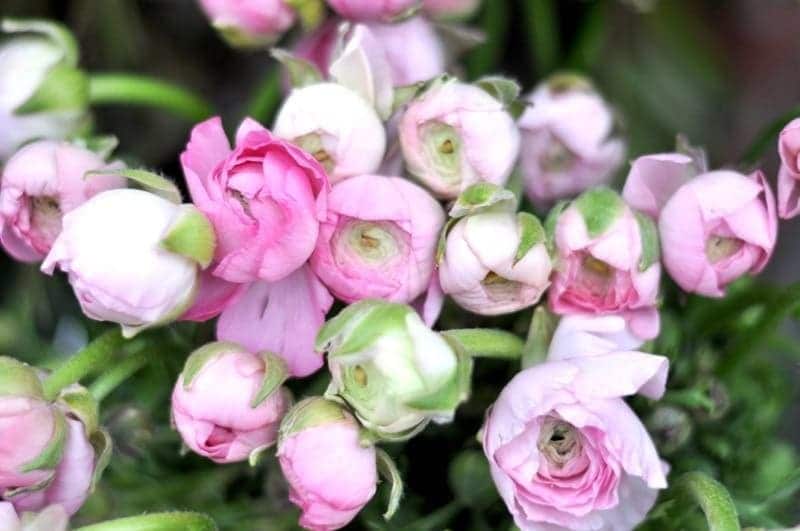 How darling are these pink ranunculus - the most perfet shade of baby pink and I'm always reminded of marshmallows when I look at them. They have the appearance of been such a delicate flower, but never before have I met such a fighter. These guys go on for weeks and can survive quite a time without water too. They are perfect for a spring flower crown at this time of year.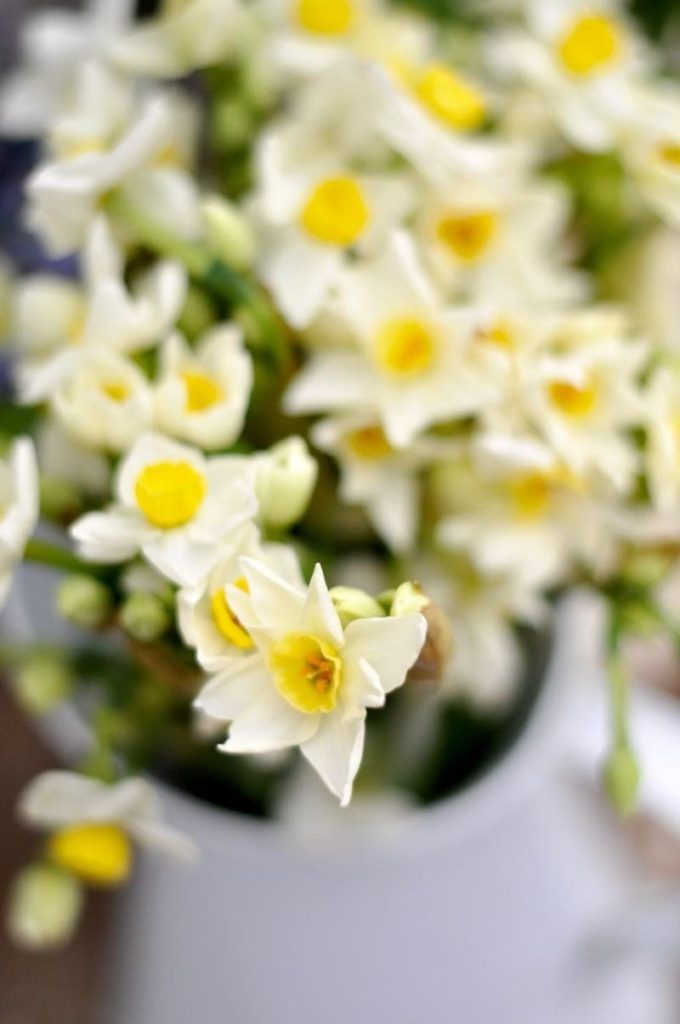 The English grown narcissi are now out and about. Intoxicating aromas and hundereds of different varieties. I have to say that there is something lovely about a daffodil, but if you really want to ramp up the flowers in your home, I'd urge you to ditch your daff bunches and just once in a while indulge in these wonderful narcissi. You wont regret it.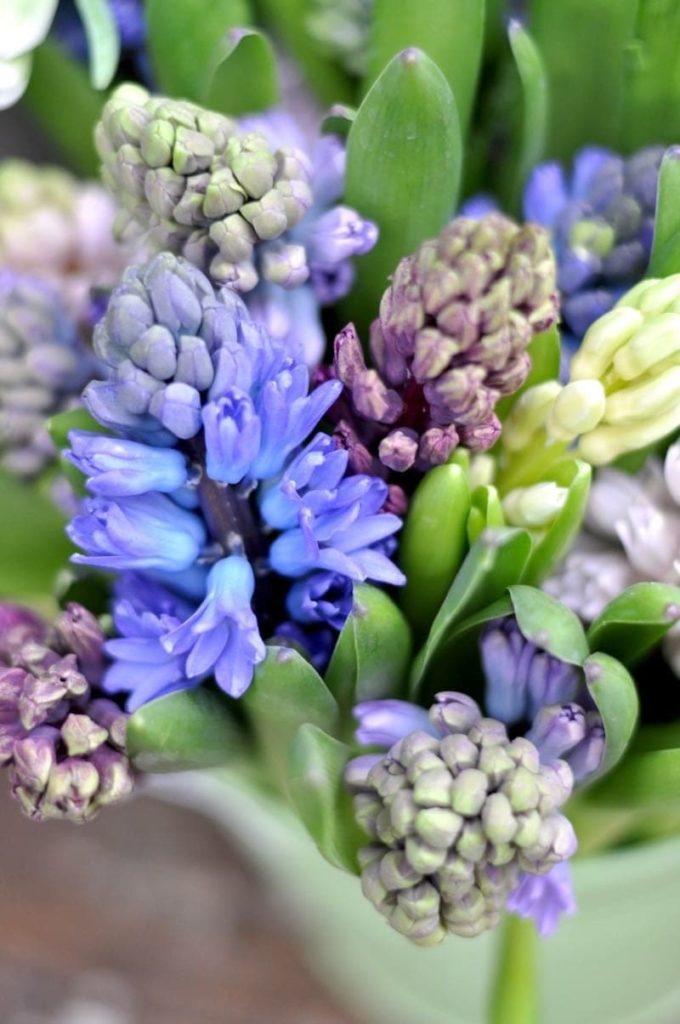 The stalwart of spring and one that never gets tiresome. Hyacinths are the most wonderful thing to grown on your windowsills and are a perfect cut flower as well as a plant. If you're into your heady scents, this is the chap for you.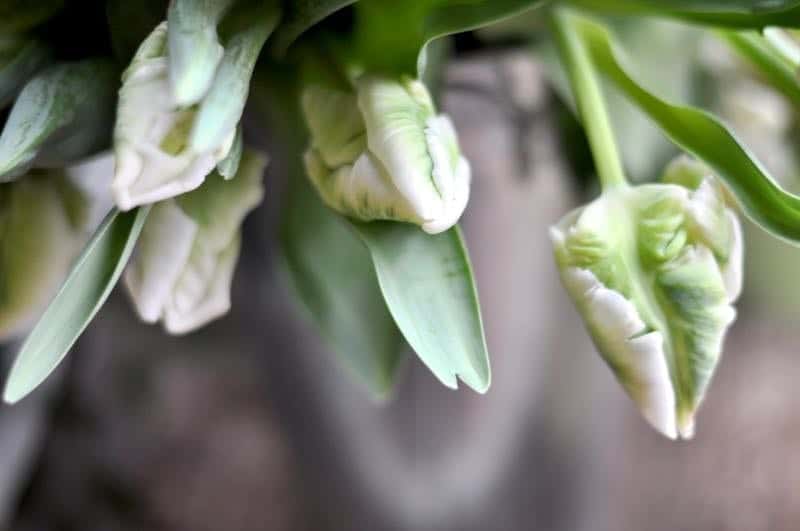 My all time favourite tulip, and that's quite something as there are SO many different varieties. This parrot has just the right amount of green speckled through its petals to keep things oh so fresh