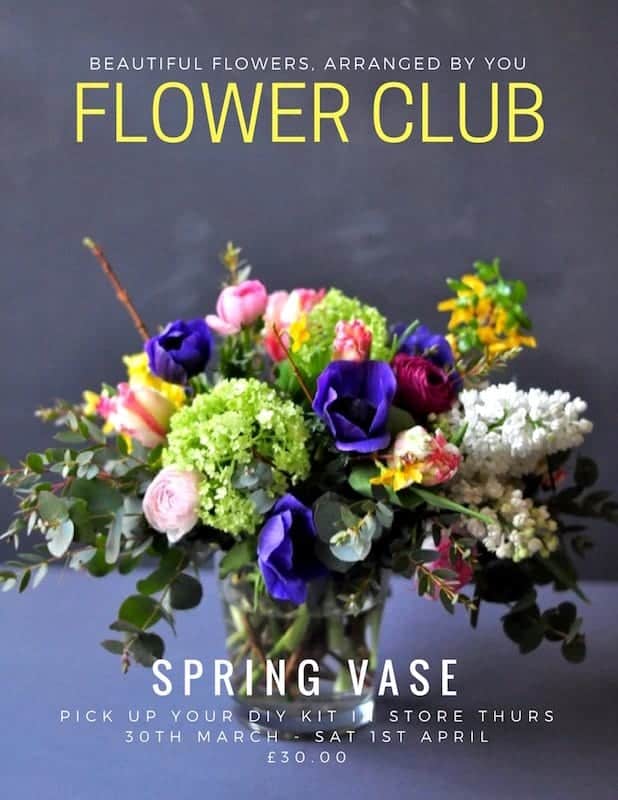 Welcome to the launch of our very first Flower Club!
We are so totally excited about sharing this with you! We've been toying with the idea for a while so we hope you love it as much as we do! Every Monday we release a new Flower Club is designed to allow you to create DIY flower arrangements at home simply, with no effort (apart from putting by around 30 minutes of your time) You can dip in and out, so you're not stuck with a whole load of kits you don't have any interest in AND there's also a weekly flower-a-long where you can join us to see real-time how to make the arrangement.
This weeks arrangement is a Spring inspired vase with some of our favourites - lilac, anmeones, tulips, seasonal foliage, ranunculus, guelder rose and forsythia. Not to mention you get the vase to keep too! You get some written instructions to talk you through how to make the weekly arrangement and to keep for future reference.