Dominique and Tim's wildlife meets country garden wedding is full of all sorts of pretty. From English grown blooms to giant flower balls. Their style has completely stolen our hearts

Dominique and Tim wed in May (which is possibly my favourite flower month of the whole year) and with a little guidance we were encouraged to let our creative juices flow ... and flow they did! From some amazing English grown sweet peas through to giant flower balls that hung throughout the marquee, this wedding encapsulated the very meaning of English Country garden

---

No picture could ever do this bouquet justice - the smell, all the amazing textures ... it was filled to the brim with the most wonderful seasonal flowers we could lay our florist hands on!
Dominique carried this beautiful blossoming bouquet filled with choysia, sweet peas, alchemilla mollis, phlox, Majolika spray roses, solomons seal, ranunculus, astrantia, eucalyptus and ammi majus. The movement of this bouquet was phenominal, basically I bloody loved it!

I find a sweet pea incredibly hard to resist, and combined with bouncy alchemilla mollis they make the most beautiful flower girl bouquets. And the scent again was totally mind blowing!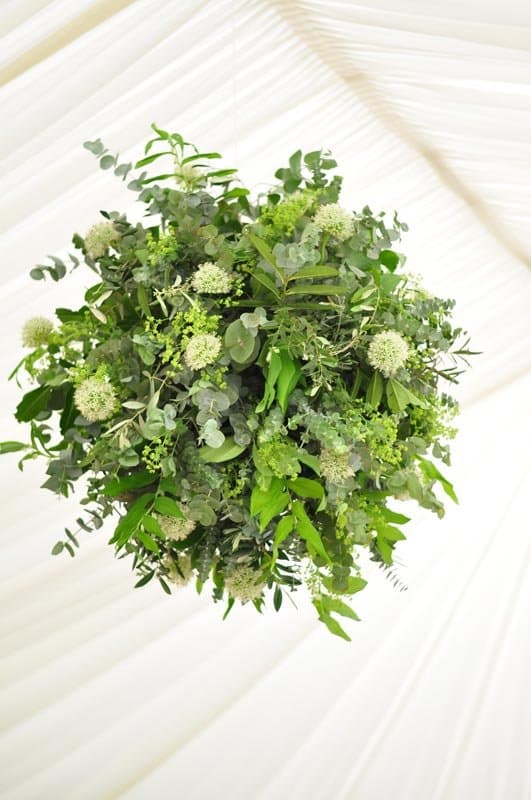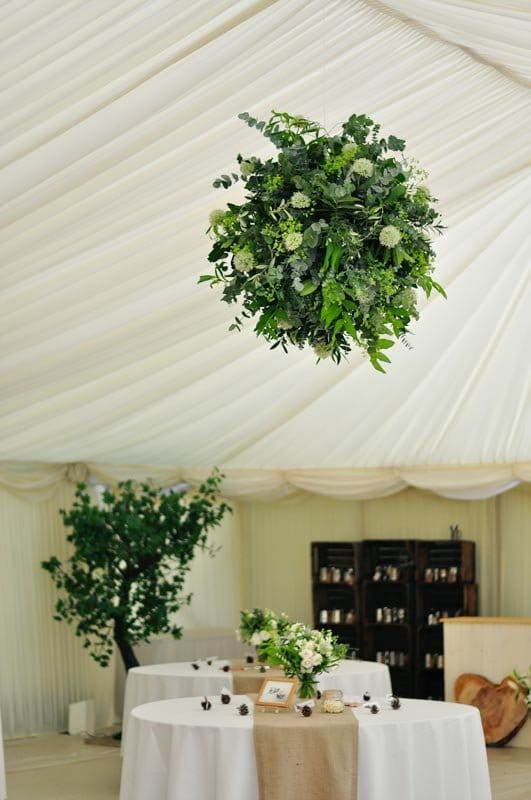 One of my favourite parts of marquee decoration is the ability to go BIG BIG BIG! Marquee's need something bold to really bring a flower scheme together and believe me when I say you can afford to go huge. These balls measured a whopping 1.8m in diameter and if we didn't have several scattered throughout the space we could have gone even bigger.
If you want some further inspiration on hanging marquee decoration, we made an amazing 3 meter wreath which looked amazing you can read all about that here I also love the idea of having almost like a foliage hoop chandelier hanging down. Basically the rule I always find with marquees is you have to somehow bring the level of the roof down to make the whole wedding seem more intimate - be it with bunting ... flowers ... anything that ties in with your theme.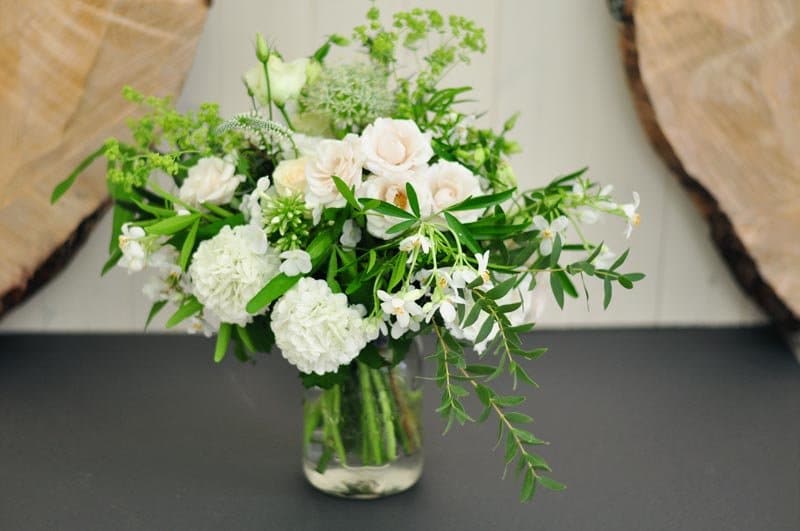 With such amazing marquee decoration, the tables needed to be soft, billowy and blousy but equally not too fussy. We went with a central vase arrangement filled with country blooms including flowering viburnum, choysia, sweet peas, alliums, achemilla mollis, rosemary, olive, phlox, solomons seal ... again anything and everything! Having that variety of flowers really is key to making a country garden scheme work. Reflecting how things grow in cottage boarders ... a little bit here ... a little bit there. No hard and fast florist rules are allowed here, its all about creating as much texture as you can.
I hope Dominique and Tim's country garden wedding has stolen your heart as much as it has ours. I adore the colours, all the textures, were just waiting for the internet to catch up so we can bring you the amazing scent.