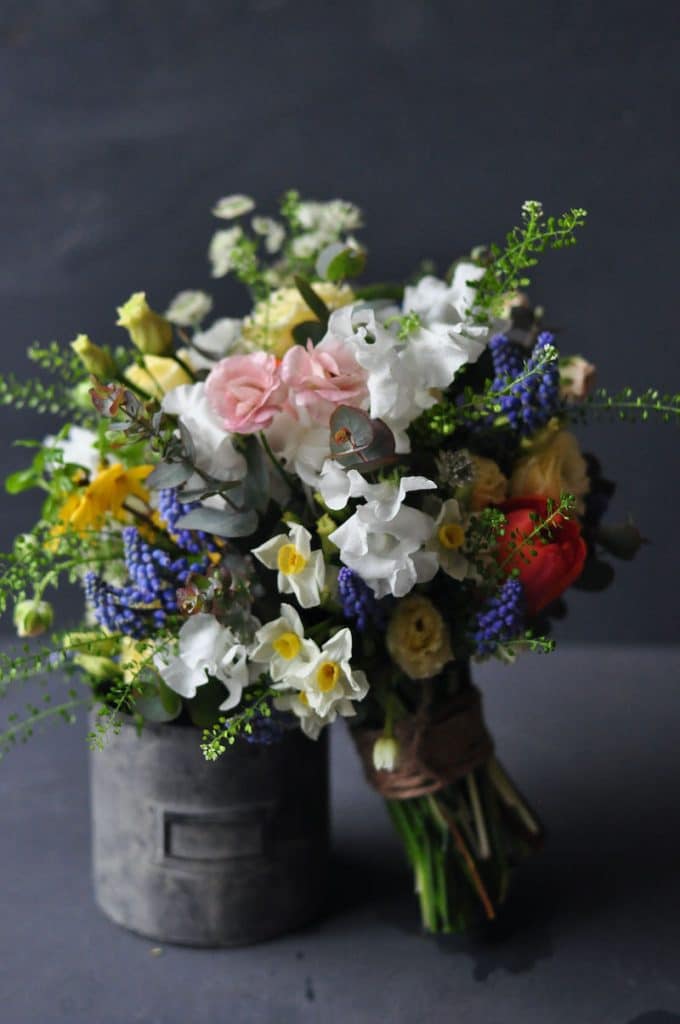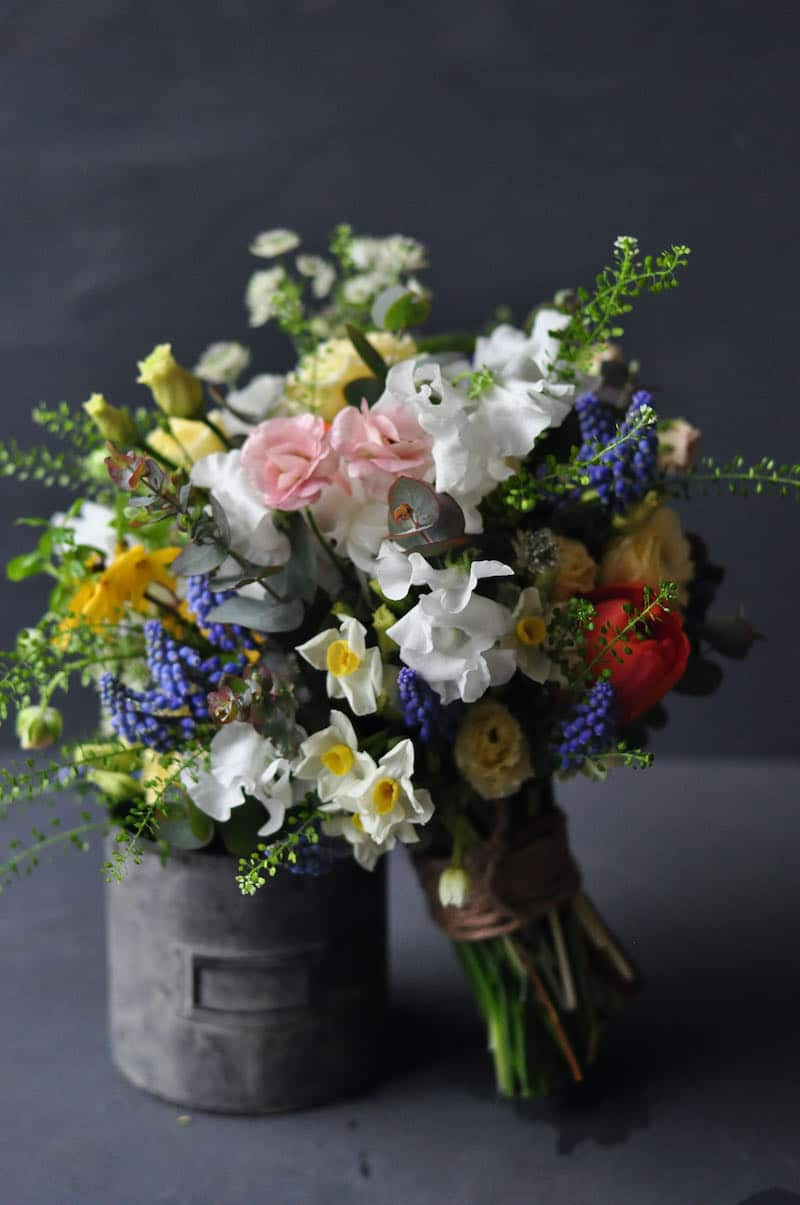 Spring is a time for awakening and new beginnings and that alone should convince you that a spring wedding is one of the most magical times to get married. Not only is it the perfect season to tie the knot, it's also the season when the flower world starts to bloom. You'll have an abundance of Spring flowers to choose from - daffodils, flowering viburnum, hyacinths and roses to name a few.
Whilst I love pastel flowers as this time of year, it's also a time of bold colour. Don't be afraid to mix in some stronger pops of pink, coral or yellow for a real celebration of spring. I always start planning spring weddings with the bridal bouquet, all the other arrangements then spin off this. Your bridal bouquet is the most important bunch of flowers you'll ever carry - it needs to be knock out beautiful. In this post I'll be sharing some of my favoruite Spring wedding bouquets.
Pastel Pink Spring Bouquets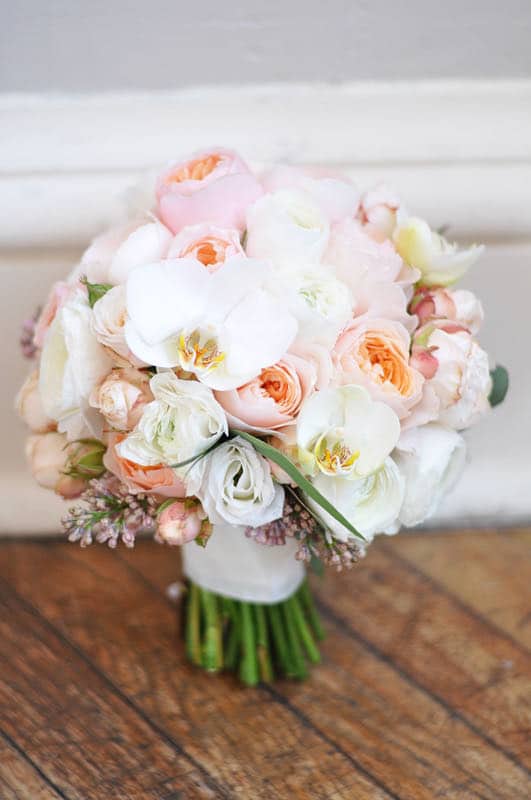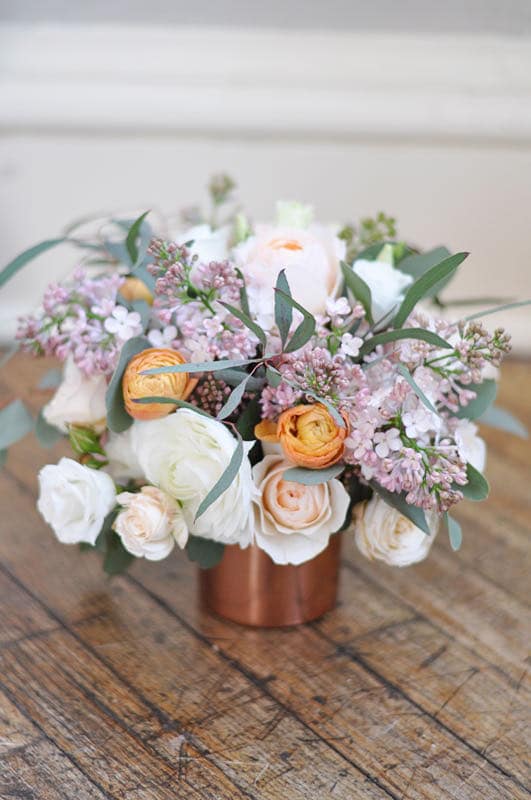 Pastel pinks and peaches are just a dreamy combination for your spring wedding. They give you that light, fresh and romantic feel and it's a colour way that's timeless. For this wedding, the flowers tied in with the stunning ballroom at Danesfield House and Spa. With its muted soft pink walls and elegant hanging chandelier, the theme was refined elegance. This wedding was packed with some of my favourite spring flowers – ranunculus, roses, lilac and the standout phalaenopsis orchid heads.
---
Bright Spring Wedding Bouquets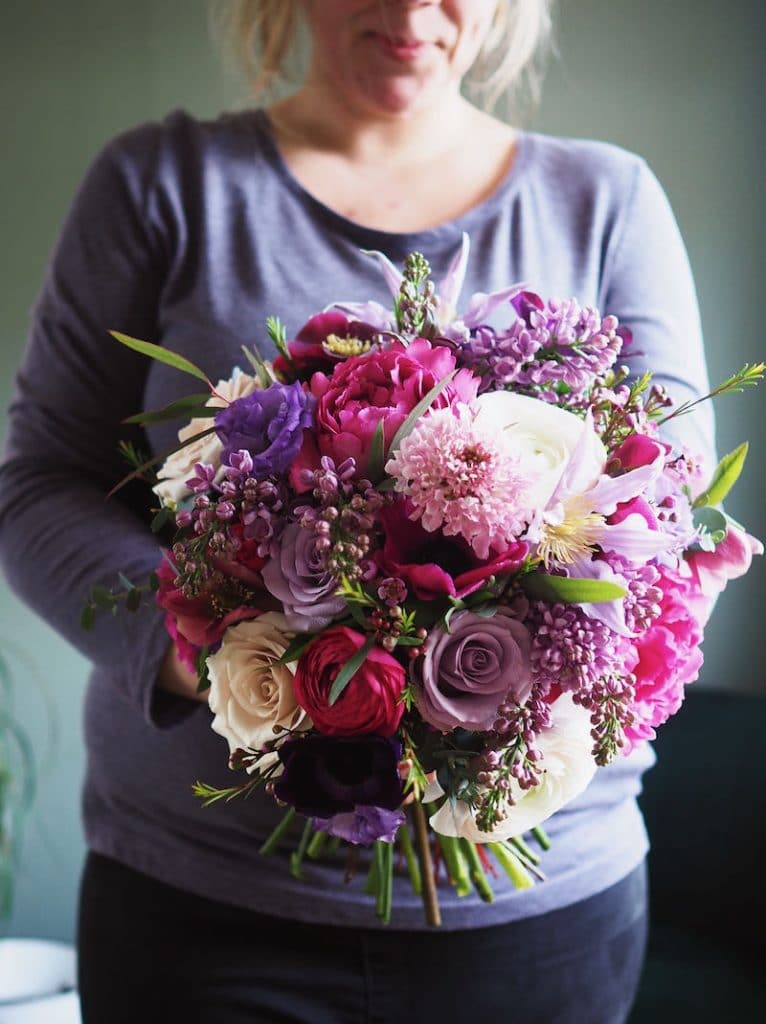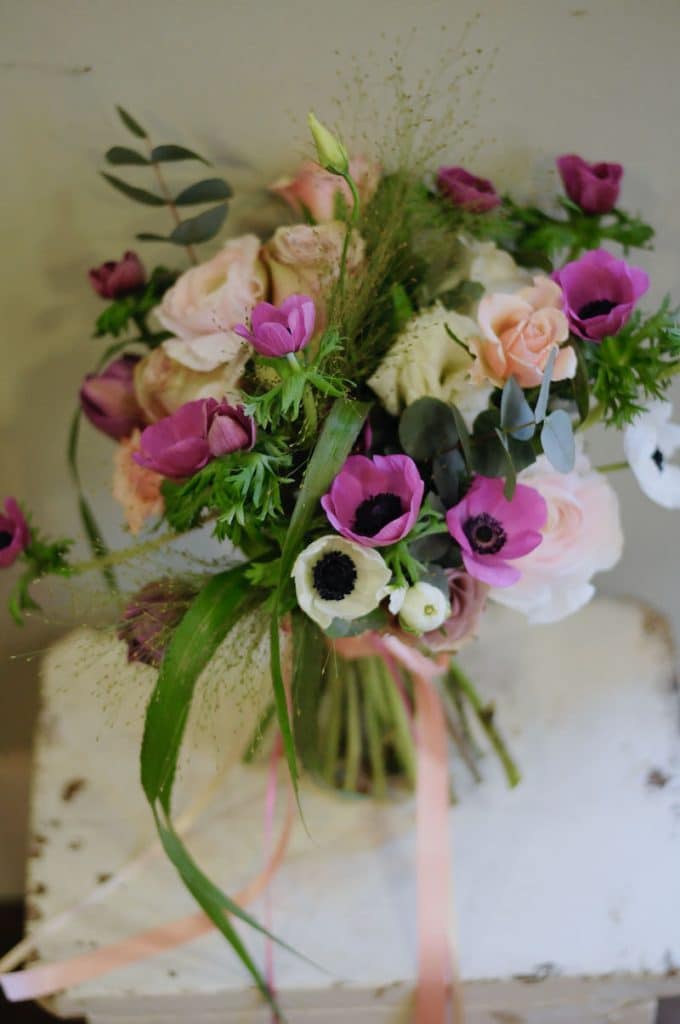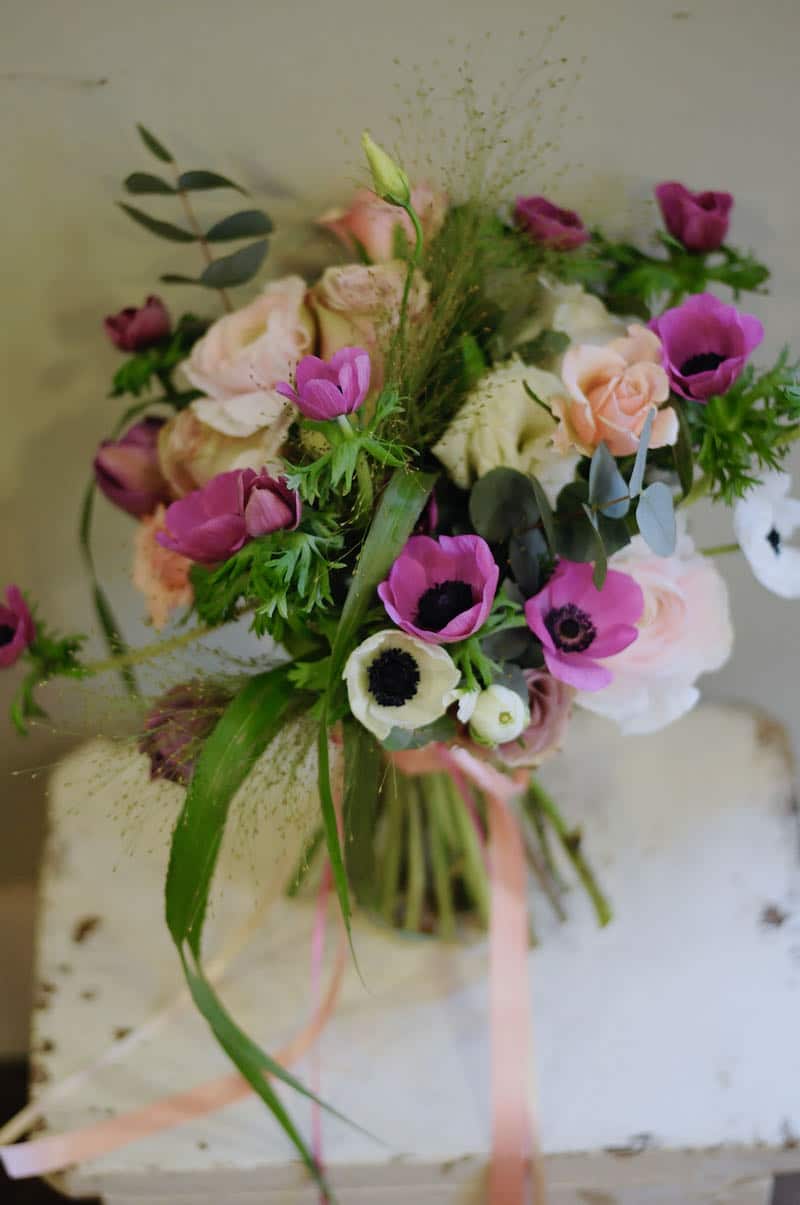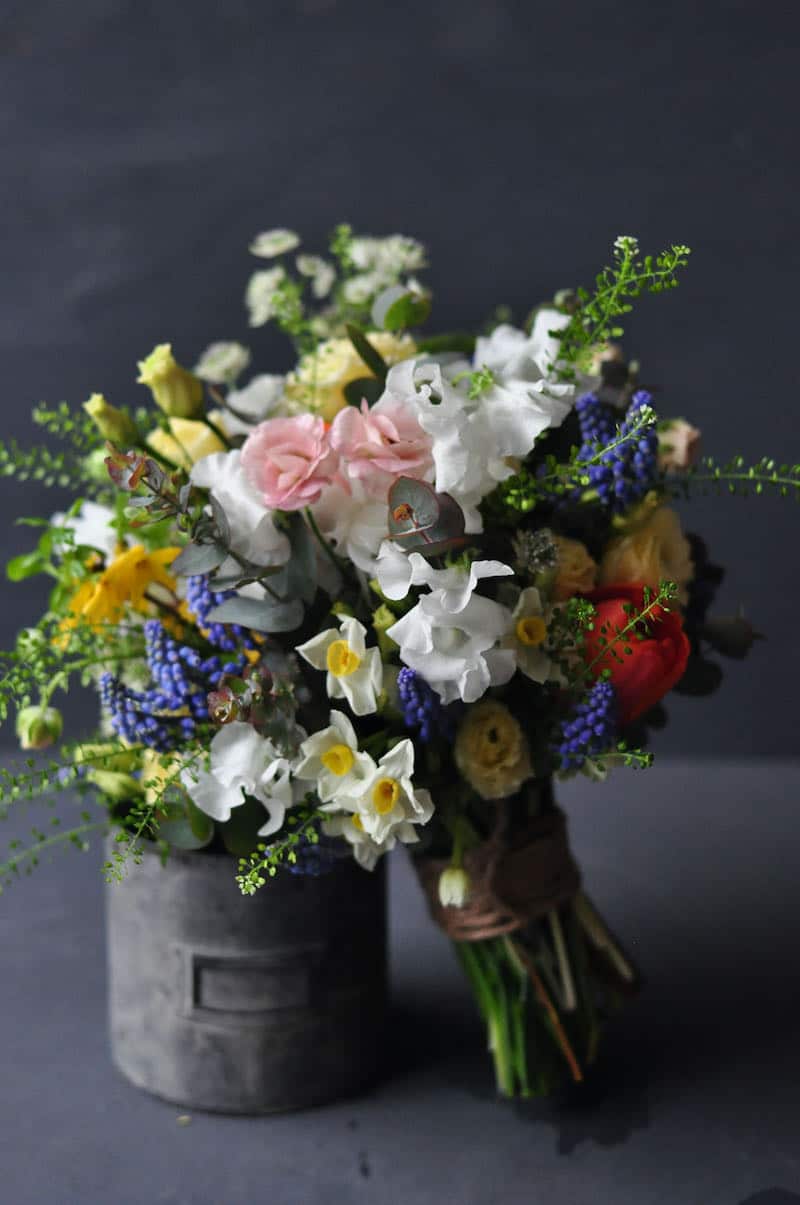 Brighter and bold flowers are always a popular choice for spring weddings – lots of my brides love that pop of fushia pink and purple during the early spring months. Who can blame them – it feels so refreshing to see bright colours after the long winter months. As a colour lover, these punchy bouquets are right up my street – hot pink garden roses, lilac, ranunculus and anemones are all fantastic choices for this season.
You don't just have to turn to brighter pinks and purples to give what whack of seasonal colour. Embrace the season of the daffodil and include some dainty varieties in your bouquet. The trick to perfecting a spring bouquet is using delicate blooms such as muscari, narcissi, forsythia and sweet peas. It's all about building texture and making the bouquet feel like it has lots of detail.
---
Neutral Spring Wedding Bouquets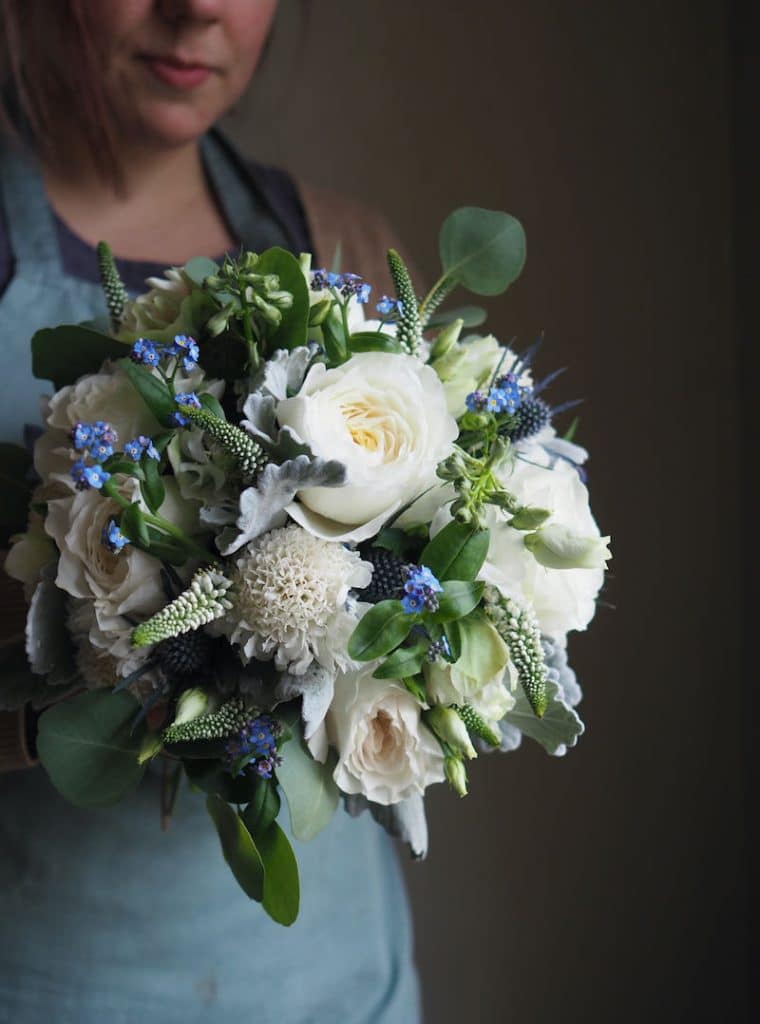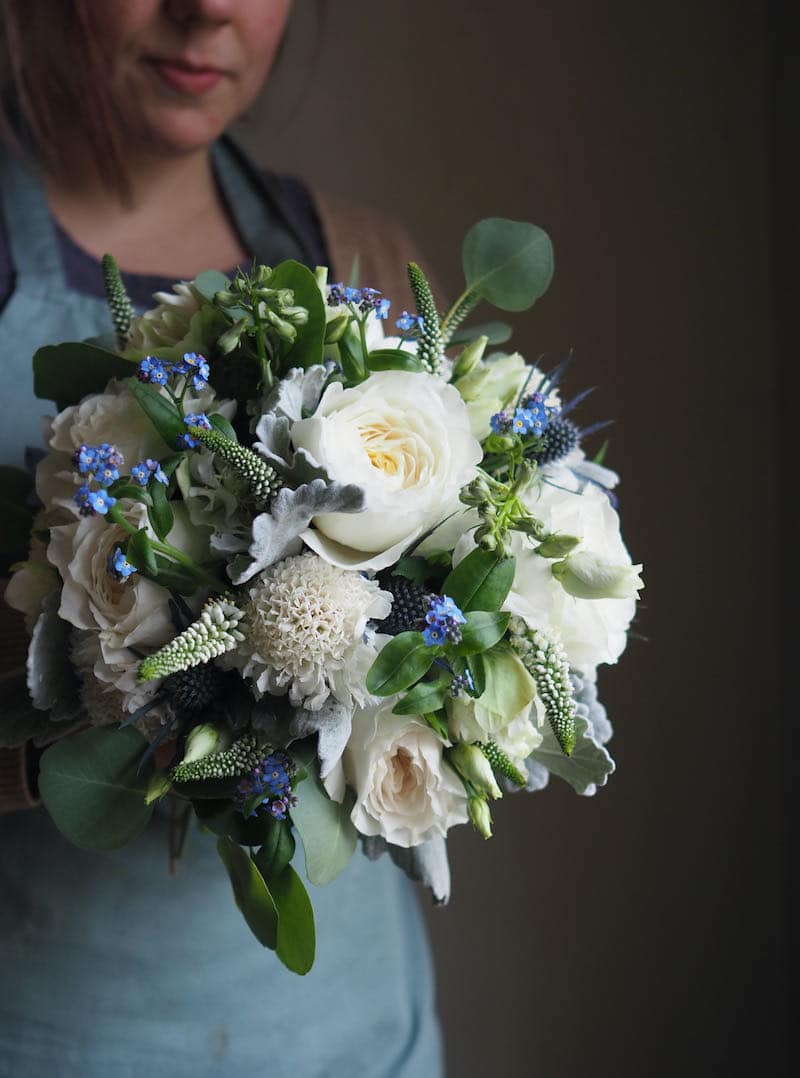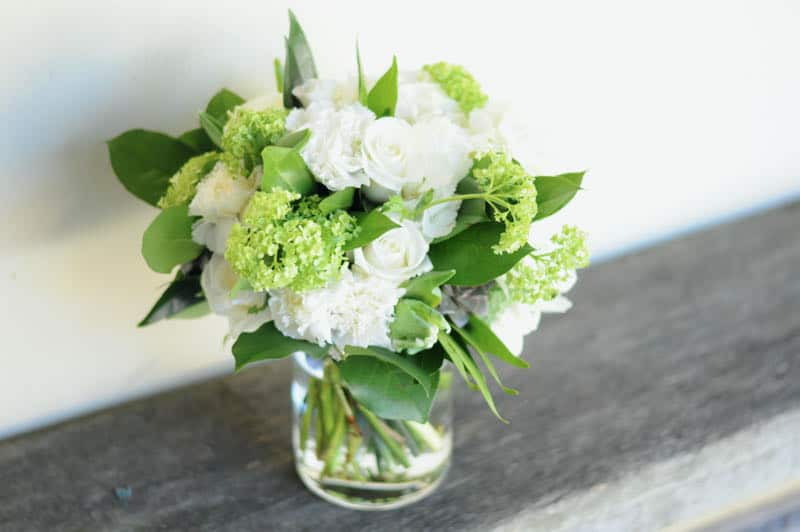 ---
The freshest of spring wedding looks always comes down to the neutrals. Crisp whites, zingy greenery … a neutral wedding bouquet is both timeless and elegant. Spring flowers are all about abundance even if you're going for a more classic wedding look. Don't be afraid to add textures or even pops of unexpected colour to your bouquet. If refined domes of flowers aren't your bag, talk to your florist. Ask them how they'd create something wild and unstructured. Don't stick to your standard flowers, turn to solomons seal, dusty millar or astrantia to add those twiddly bits that make your bouquet feel special.
If you're going for a neutral palette think about adding some fresh vibrant greens. I love using Alchemilla mollis, flowering viburnum or even hellebores. That fresh green, to me, encapsulates spring. If that vibrancy doesn't work for you, go soft. I'm thinking eucalyptus, trailing ferns and even lemon scented wax flower.
---
---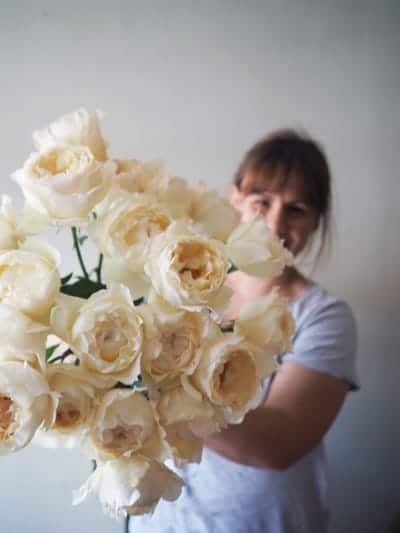 ---